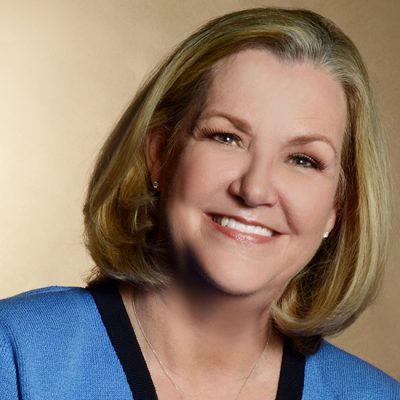 Debra Zahalsky
Trial Attorney
Biography
Debra Zahalsky maintains a diverse practice as a dedicated, hands-on legal specialist with extensive experience in product and premises liability, toxic tort, personal injury, intellectual property, insurance coverage and class action civil litigation. She litigates a variety of civil matters, assisting clients in defending their rights through comprehensive research, a working knowledge of the business arena and application of her well-honed skills.
Over her nearly 20-year career, Debra has successfully represented national clients in class actions and complex, high-exposure cases. She has written briefs for the 7th Circuit Court of Appeal and the Federal Circuit Court of Appeals on intellectual property procedural issues, and written and argued before the Appellate Court of Illinois, Fifth District on third-party settlement issues.
Prior to joining The Wolf Law Firm, Debra worked at a civil litigation and federal practice firm in Edwardsville, Illinois. She clerked at the Equal Employment Opportunity Commission in St. Louis and at the United States District Court for the Southern District of Illinois. In her previous career as vice president of marketing, Debra researched and acquired land for residential, apartment, office and mixed-use development projects, conceived and constructed in multiple states.
Debra is licensed to practice law in Texas, Illinois and Missouri. She is admitted to practice before the Supreme Court of the United States, the U.S. Court of Appeals for the Seventh Circuit, the U.S. Court of Appeals for the Federal Circuit, the U.S. District Court for the Southern District of Illinois, the U.S. District Court for the Northern District of Illinois, and the (U.S. District Court for the Northern District of Texas)
Specialty Practice Area
Debra has specialized in defending toxic tort litigation and managed more than 3,500 toxic tort matters for a national client and hundreds of matters for clients with fewer than 100 cases. As with all her cases, from the initial filing of a lawsuit, she worked with clients to formulate aggressive defense strategies and prepare complex motions and memoranda of law. She has taken and defended thousands of depositions of parties, fact witnesses, experts and corporate representatives; conducted settlement negotiations; and created programs for periodic reporting to clients, all while effectively keeping clients away from the courthouse.
Education
Debra received a Bachelor of Science degree from Southern Illinois University in 1998, graduated magna cum laude, and spoke as the student graduation speaker. She received her Doctor of Jurisprudence from Washington University in St. Louis School of Law in 2001, received the National Association of Women Lawyers Outstanding Law Graduate Award and the John W. Calhoun Trial Practice Award.
Professional Affiliations
Debra is a member of the (Tarrant County Bar Association), the State Bar of Texas, the Illinois State Bar Association, the Madison County Bar Association, the Missouri State Bar, and the (Defense Research Institute). Debra is active in her church, the Southlake community, and serves on the Board of the Carroll Senior High School Choir Boosters.
Honors
Debra was selected for inclusion in the "Top 10 Best Attorneys," Illinois in Client Satisfaction, Personal Injury Law, American Institute of Personal Injury Attorneys, 2017; recommended by peers as a "Leading Lawyer" in Personal Injury Law, Product Liability, 2016-2019; chosen as a "Rising Star" by American Institute of Personal Injury Attorneys, Chicago Magazine, 2011.